1007 Bucknell, Arlington, TX 76012. 817-265-2820. Fax 817-265-2571. mwbenson@aol.com
---
Consulting Projects Developed for Clients
Quality Management System Training
Developed 6-hour course for 400 production inspectors and their supervisors on how
to use a computerized Quality Management System to track the disposition of
nonconforming products.
Communication Skills For The Problem Solver
Developed and taught 9-hour course for MIS professionals on how to communicate
more effectively with their end users in designing systems and solving problems.
Communicating With Our Customers
Developed and taught 9-hour course designed to improve telephone communication
between the following departments and their customers: RetirementAdministration,
Actuarial Services, Benefit Services, Relief, Telecom,Insurance, Member Services,
Minister to Annuitants.
Survival Skills For Test Takers
Developed and taught 3-hour course on study and test-taking skills for Police and
Fire Department personnel to help them prepare for licensing exams and tests
required for promotion.
Support Group Leader, Texas Army National Guard, Operation Desert Storm
Workedwithmilitarypersonnel inorganizing, coordinating, and conductingweekly
meetings of a Support Group for 250 reservist families of G Company, l49th
Aviation, Texas Army National Guard during Operation Desert Storm.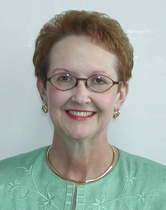 1007 Bucknell
Arlington, TX 76012
817-265-2820
Fax 817-265-2571
mwbenson@aol.com
www.melbabenson.com